The Only Family-Run,
Unbiased

Penny Stock Picks Website
The Only Penny Stock Team With Real Wall Street Experience
Average Peak Gain For All Picks Since We Began In 2004: 93.43%*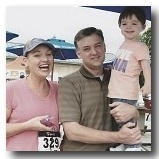 Our family-run, unbiased newsletter owns the record for best average gains and has every year since we started in 2004. We find real, low-priced stocks. Over 80% are listed on the NYSE, AMEX or NASDAQ as we do not pick promoted stocks or shell companies. Unlike 99% of penny stock websites, we are based in the USA and are not paid to pick our stocks. We don't own shares. We guarantee it. We never profit off of the stocks we publish in any way, only our readers do. The better our readers do, the better we do. Period.
We have been featured in and are a contributing authors for:

These are REAL companies with great stories; they are just small, undervalued and undiscovered. We've beaten our competitors every year for a decade; 10 years proving that working hard and being completely honest can work in this industry.
Take a look at an actual Penny Stock Report,
that was published for subscribers recently: Symbol IDN
Recent Picks
NYSE/AMEX/NASDAQ

LBMH

EVC

APT

FONR

HIMX

GTAT

NLS

376%

415%

314%

250%

225%

466%

210%
We post our best penny stock pick idea ($0.50 to $5.00) each Tuesday before the markets open. A full research report on each pick is included. These are not shell companies or hyped, pumped schemes. These are not day trading picks or thinly traded - they're real companies, most profitable or reaching profitability. 80%+ are either NYSE, AMEX or NASDAQ listed and most have been in business for a decade or more.
Take a look at an actual Penny Stock Report,
that was published for subscribers recently: Symbol IDN
Our Offer: Honesty. Integrity. Diligence.
The best record of any website or newsletter.
A family business, here in the USA and 100% unbiased.
Two founders and a half-dozen contributors still working at Wall Street firms.
Colleagues include Institutional Traders, Syndicate and Research Managers.
We do not advertise - we don't have to. No Spam. Nothing else to sell.
20+ years of experience on trading floors, corporate finance and research.
We do

not

automatically charge for renewals. That's unethical.
Our top penny stocks to buy. No hype, no spin.
"I've tried other penny stock sites and marvel at how good yours is."
-Oakland, CA